What are Superfoods?
A variety of foods or food supplement that combine most of the benefits of healthy foods and that provide additional health benefits. Like our Superfood Smoothie Mix Basic Nutrition, most of Superfoods comes in powder form. They can be plants, herbs, alga, husk, grains, seeds, roots or fruits. The key specifications of Superfoods are:
Organic or 100% Natural (No GMO, No Pesticides, etc)
Very High in Nutrients
Low in Fats and Calories
Proven health benefits
Easy to use and versatile
Potent and affordable
What is the Superfood Smoothie Mix Basic Nutrition?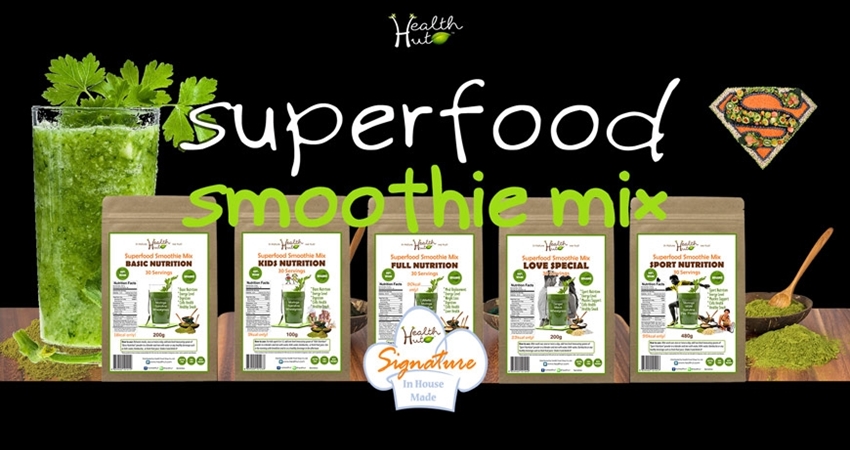 Superfood Smoothie Mix Basic Nutrition is a special blend that contains 3 of the most powerful organic superfood available. Moringa, Spirulina and Wheatgrass. As you will see below, each of them provide a huge amount of vitamins, minerals, protein, and amino acids. Actually what your body needs to keep you healthy. Let see each of them in detail and find out why these foods are labeled as "Super"!
MORINGA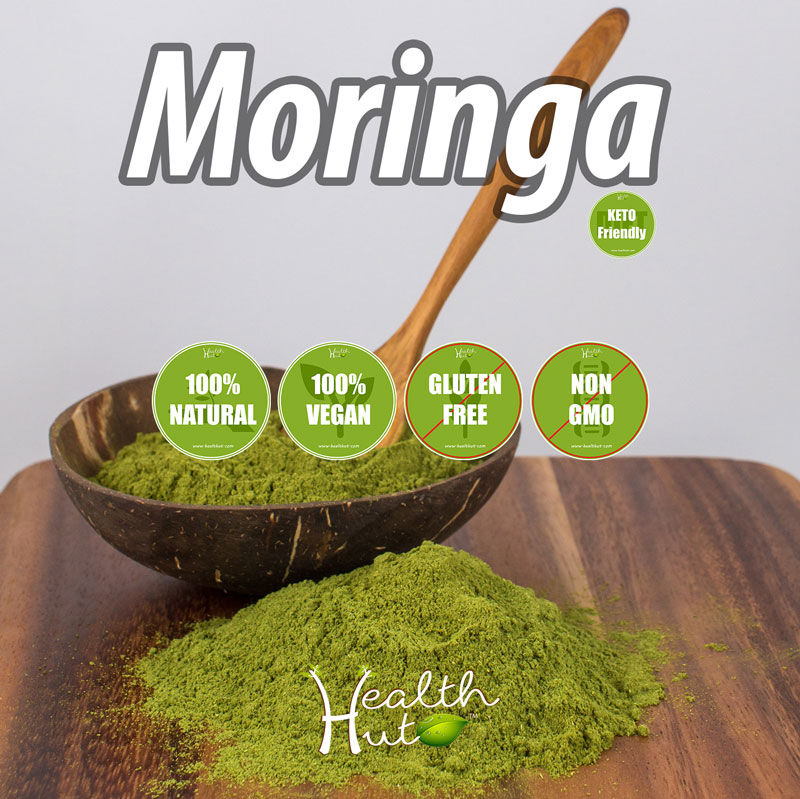 The Moringa Tree is a remarkable source of nutrition known for its numerous healthy substances and magnificent healing abilities. Moringa has over 90 different nutrients that a human body can easily absorb and use to stay healthy. At present, the nutritional elements of this tree are used to treat the children who suffer from malnutrition. Medical experts believe this tree is capable of managing over 300 diseases.
Comparison
Moringa contains
15 times more potassium than in bananas
17 times more calcium than in milk
10 times more vitamin A than in carrots
2 times more protein than in an egg
15 times more fiber than in wheat!
In conclusion, if you consume Pure Moringa Extract, you will no longer crave unhealthy foods as the nutritional intake is being assured.
Moringa Benefits
Protects Skin and Nourishes Hair – Provides Antioxidants and Anti-Inflammatory Effects – Promotes Heart Health – Stabilizes Mood and Enhances Neurotransmitter Function – Reduce blood sugar levels
– Fight Arsenic Toxicity
SPIRULINA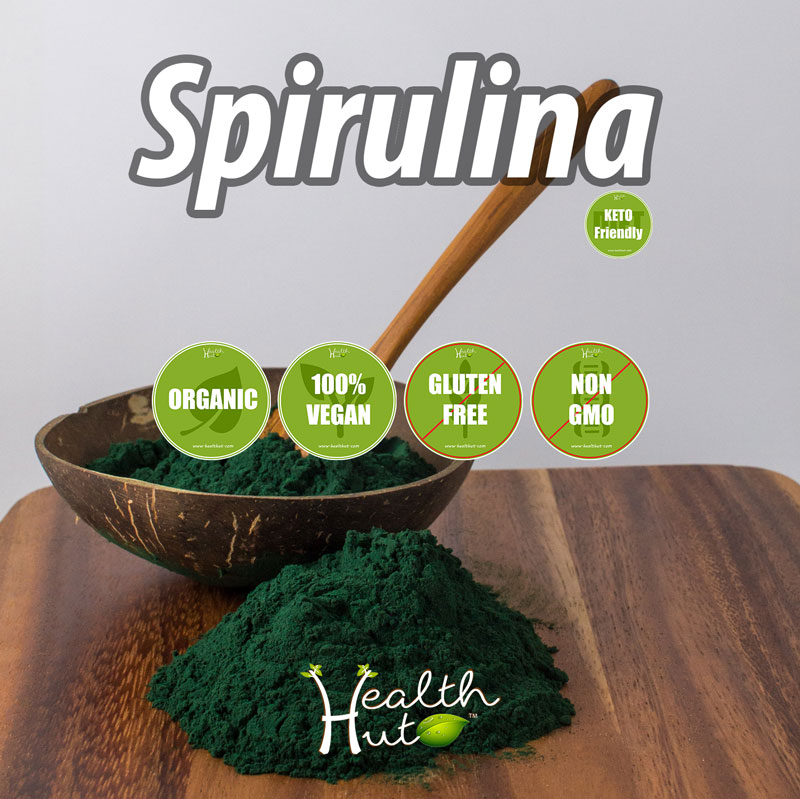 Spirulina is 100% natural and a highly nutritious micro salt water plant. This spiral shaped algae is a rich food source. For a long time (centuries) this algae has constituted a significant part of the diet of many communities. Since the 1970's, Spirulina has been well known and widely used as a dietary supplement.
Spirulina Nutrition Facts
Spirulina contains:
Rich vegetable protein (60~ 63 %, 3~4 times higher than fish or beef)
Multi Vitamins (Vitamin B 12 is 3~4 times higher than animal liver)
A wide range of minerals (including Iron, Potassium, Magnesium Sodium, Phosphorus, Calcium etc.)
A high volume of Beta- carotene which protects cells (5 time more than carrots, 40 time more than spinach)
High volumes of gamma-Linolein acid (which can reduce cholesterol and prevent heart disease).
Spirulina Benefits
Boost the Immune System – Improve Digestion – Reduce fatigue – Build Endurance – Nature's Detoxifier – Cleanse the body – Boost Energy Levels – Control Appetite – Maintain Healthy Cardiovascular function – Support the Liver and Kidneys – Reduce Inflammation – Benefit People Who Suffer from Allergies – and more.
WHEATGRASS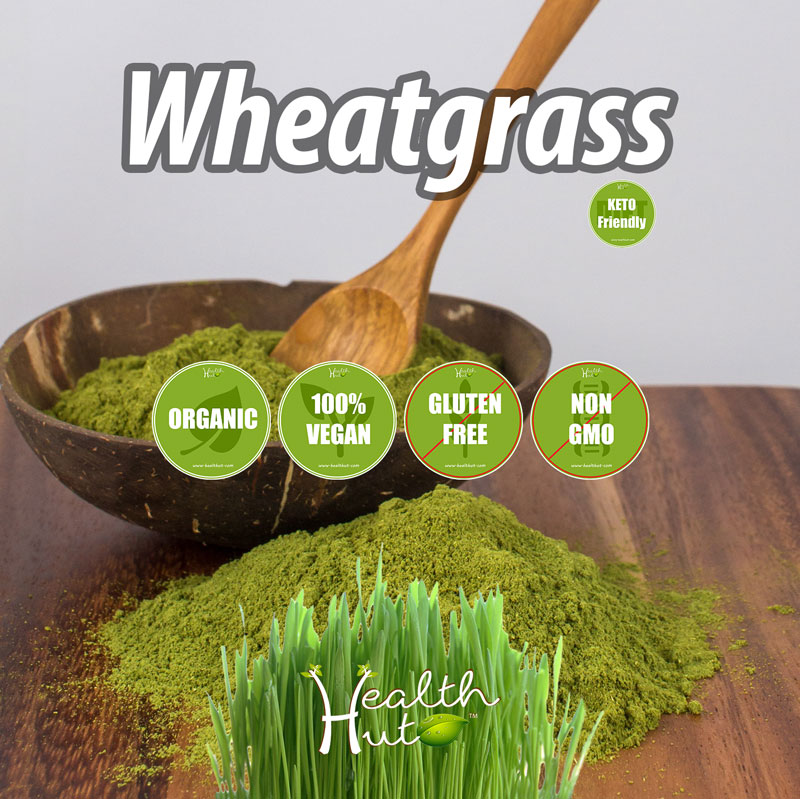 Wheatgrass is the young grass of the wheat plant, Triticum aestivum. Chlorophyll, which makes up over 70% of the solid content of wheatgrass juice is the basis of all plant life.The chlorophyll molecule is very similar in structure to the hemoglobin molecule, the oxygen carrier in our blood. Wheatgrass juice is an excellent blood tonic, increasing the hemoglobin content of the blood and improving oxygen transport, it is thus helpful with people suffering anaemia.
Wheatgrass Nutrition Facts
According to the authors of the October 2015 study in the Journal of Pharmacy & BioAllied Sciences, wheatgrass benefits can be credited to its nutritional content. Wheatgrass nutrition includes:
Chlorophyll
Vitamin A, Vitamin C and vitamin E
Minerals like calcium and manganese.
17 amino acids
Wheatgrass Benefits
Aids Digestion – Facilitates Formation Of RBCs And WBCs – Promotes Weight Loss – Restores pH Balance – Has Cleansing And Detoxifying Properties – Treats Anemia – Helps Reduce The After Effects Of Chemotherapy – Helps Improve Blood Glucose Levels – Treats Hemorrhoids – Promotes Dental Health – Provides Relief From Pain And Inflammation – Is Beneficial For Eyes – Prevents Varicose Veins – Treats Foul Breath – Increases Libido – Reduces Food Cravings – Improves Immunity – and more.
Basic Nutrition Smoothie Mix
You can actually get all of these healthy ingredients and therefore health benefits in one single spoon of the Basic Nutrition Smoothie Mix!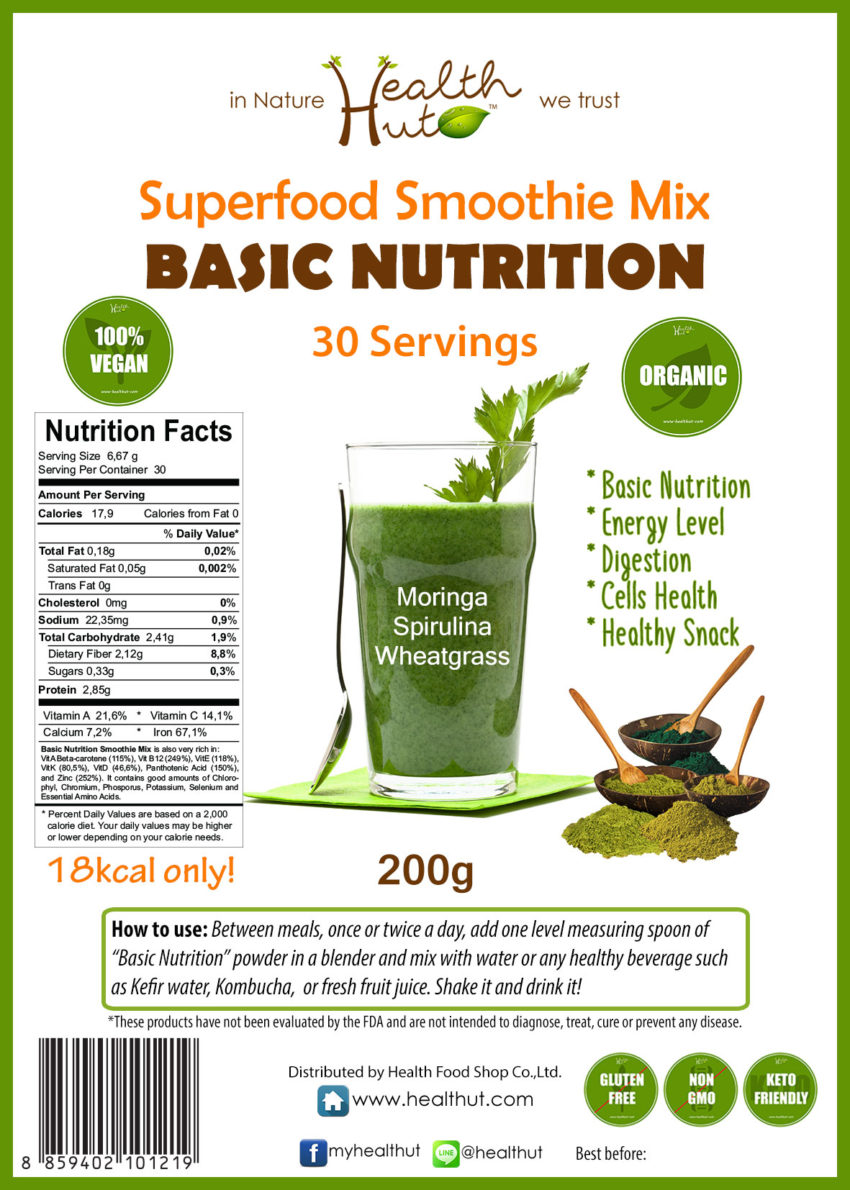 How to use it?
Basic Nutrition is perfect as a supplement that you can use once or twice a day, between meals, or as beverage with one of your meal. You can also have it during fasting to support the body with nutrients and to calm hunger. Even though Basic Nutrition is nutrients rich, it is not considered as a meal replacement. If you're looking for a meal replacement, please read our article "Superfood Smoothie Mix Full Nutrition).
How to prepare?
There is nothing more easy that preparing a Superfood Smoothie Mix, and there are numerous recipes! So here are just a few suggestions.
What you'll need
A blender (or even just a bottle of drinking water)
One serving of the Basic Nutrition powder
Any (healthy) liquid
Any additional ingredient of your choice (optional)
1. The 10 seconds Blend
Add 300-400ml water in your blender
Add one serving of Basic Nutrition
Shake it and it is ready!
Ideally add some lime or lemon juice
2. With Probiotics and Enzymes
Same as the "10 seconds Blend" (with only 200ml of water)
Add 1 bottle of Kefir Water Probiotics (original/ginger), or kombucha
3. With fresh fruits/vegetable juice
You can make a really tasty and healthy smoothie adding fresh fruits and vegetables, preferably using a slow juicer.
Sources: www.superfoods-scientific-research.com – www.stylecraze.com
Our articles should be used for informational and educational purposes only. They are not intended to be taken as medical advice. If you're concerned, consult a health professional before taking dietary supplements or introducing any major changes to your diet. More details in our FDA Disclaimer